Air Scrubber Plus is a revolutionary whole home purification system designed to help eliminate indoor air quality risks by reducing air pollutants, VOCs (chemical odors), cigarette smoke, dust, pollen, mold, odor-causing bacteria, and odors caused by pets and cooking.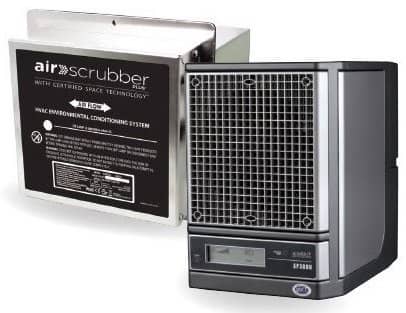 Clean
Air Scrubber Plus® contains ActivePure Technology, proven to destroy up to 99% of all surface contaminants and cleans the air you breathe by reducing approximately 90% of all airborne contaminants.

Deodorize
Working through your heating and air conditioning unit, the Air Scrubber Plus is a unique photocatalytic device that will significantly reduce dust, pet dander and odors in your home.

Purify
ActivePure Technology was developed by NASA for the International Space Station. It uses special lightwaves, along with a proprietary catalytic process that creates enviro-scrubbing molecules of oxygen and hydrogen which purify your air and reduce dangerous toxins.